What is Sandbox? This remains a question to many up to this day. This post provides an overview of the programme using the language of those who we develop the whole programme for – our students. If you find yourself wondering whether Sandbox is the right place for you, then read this blog post!
So what is Sandbox, actually?
Sandbox is a design thinking and digital product management programme for students at the University of Tartu. We develop digital product management education at UT and we do it by engaging our students in solving real-life problems using the design thinking process.

What do you mean by solving real-life problems?
At Sandbox, we offer a number of courses on digital product management that you can take as part of your optional/electives module. Some of these courses are project-based, meaning that your whole course is one project that you need to work on with a team. The general idea of such projects is to solve a challenge proposed by a partner company, and that is why we call it a real-life problem.
What companies do you collaborate with and what challenges do they usually bring to Sandbox?
We are proud to have various Estonian companies on board, and every semester the number of our partners is growing. Last semester, a few of the projects were brought in by Telia. Our student Andrew who was engaged in a project from Telia shared his experience in this post. This semester, our students are working on challenges from MobiLab, Graspic, Tartu City Hall, and UT Delta. Yana from the team Tartu City Hall told us why the project has been beneficial for her. She shares, "My mindset has changed to "well, everything is impossible until someone does it" mode".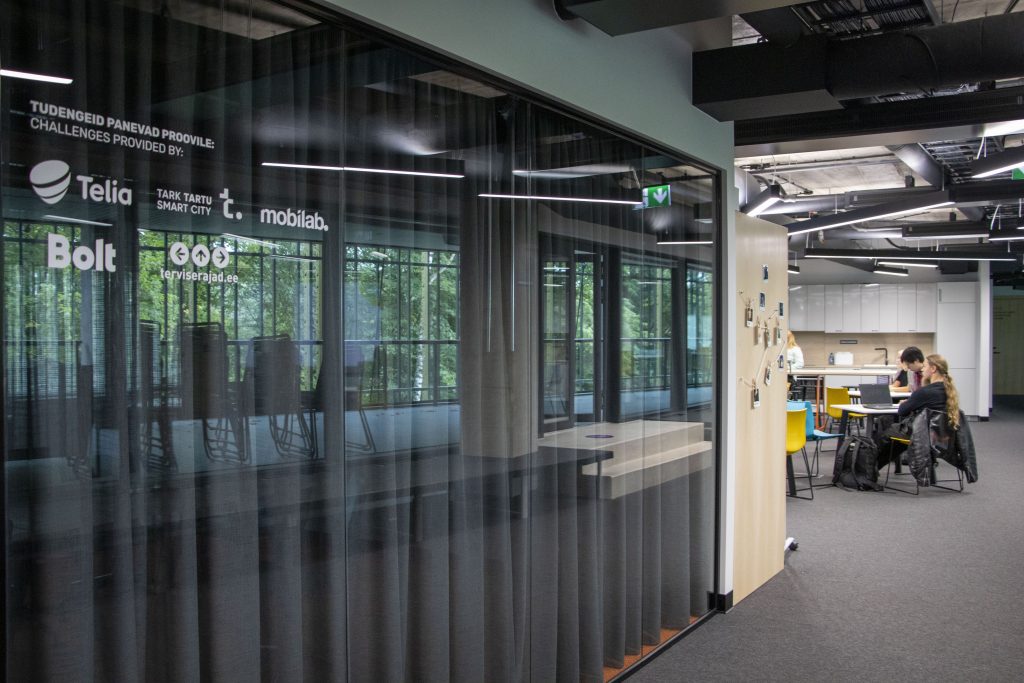 What should I do if I want to join such a project myself?
It's simple! All our courses are accessible in ÕIS, just like any other course at UT. When the registration for the spring semester courses opens (15th December), you should look for LTAT.05.019 Digital Product Management Industry Project, and already in spring you will be solving a problem from a partner company with a team of fellow students.

Is the Industry Project course only for master's students?
Unfortunately, yes. We require some prior knowledge of digital product management before engaging in such a project, so we expect to see those students who have already taken MTAT.03.325 Software Product Management.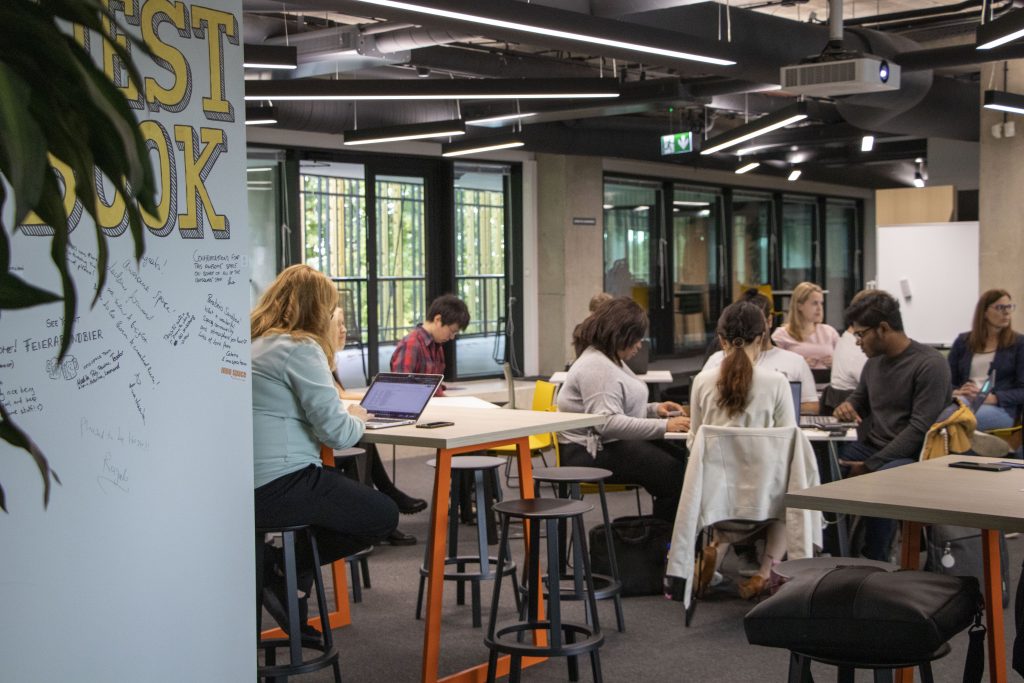 Are there any options for bachelor's students?
Yes! We have another project-based course, LTAT.05.024 Global Digital Innovation Project (GDIP). It follows the same idea as the Industry Project course but it explains the basic concepts and provides more general guidance for students. In addition, it is carried out together with the partner, inno.space Design Factory at the Mannheim University of Applied Sciences (Germany). All the sessions of the course are held in a completely online environment together with inno.space. At the beginning of the course, the students are divided into international teams consisting of Estonian and German students. This means that apart from working on a challenge provided by either an Estonian or a German partner company, you also automatically get a chance to practice remote teamwork with fellow students from Mannheim. If you are a bachelor's student and you have already completed LTAT.05.007 Human-Computer Interaction, this course is for you!

If I join GDIP, can I choose whether I want to work on a project from Estonia or from Germany?
The combined teaching team of Sandbox and inno.space does its best to create the teams of students that would fit the challenges the best with regards to their experience and interest. Regardless of where the project you are working on comes from, it will be an invaluable experience. Read about the German and the Estonian projects more and see for yourself! By the way, we expect other design factories to join the Global Digital Innovation Project in the spring semester. It means that soon we will be welcoming new students and projects not only from Europe but from around the Globe!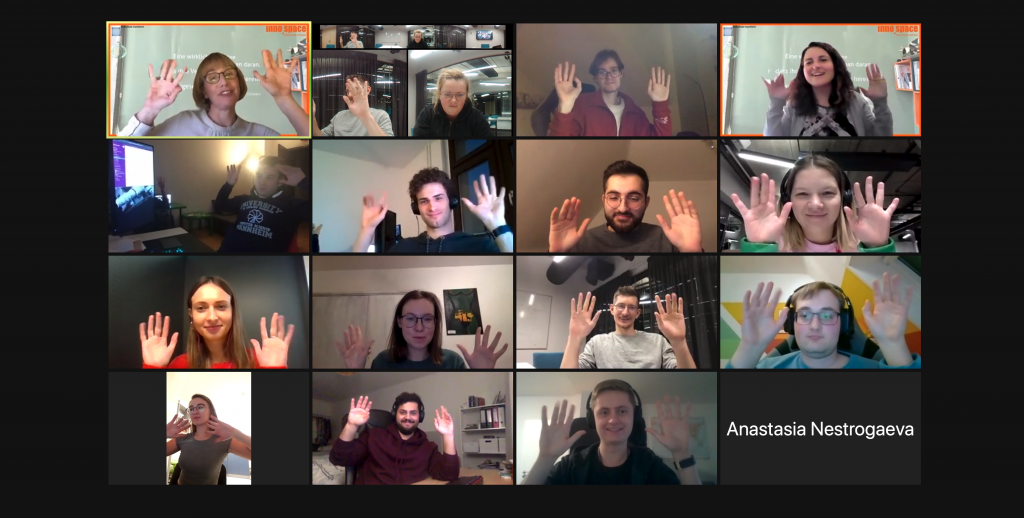 Are all the courses that you offer project-based?
No! For those who are interested in diving deeper into digital product management but do not want to work on a group project, we offer LTAT.05.022 Digital Product Management Seminar. This seminar course works in a similar manner to other seminar courses at the Institute of Computer Science. We cover a number of topics on digital product management for which the participants have to read the newest research papers and present them to fellow students. We also invite guest lecturers to share their real-world experience of working in the digital product management area. Read more about this semester's seminar here!

If you want to get a better understanding of what a project-based course is but do not feel like committing for the whole semester yet, you can also participate in LTAT.05.011 Digital Product Design Introductory Project. This is a crash-course into the topics of digital product management and design thinking which is delivered in the form of 4 sessions. Simple as that, you get presented with a challenge at the first session and already deliver the solution to it at the fourth! The course takes place only in the autumn semester. Read more about the Introductory Project here.
I heard that Sandbox is also a space in Delta. Is it true?
Absolutely. We offer a comfortable collaboration space for our students that is located on the third floor in the Delta building. The seminar and all the project-based courses mentioned in this post are all delivered in the Sandbox space, and the students are encouraged to schedule their team meetings and work individually in the space as well. If you are eager to see more, check out our Instagram page!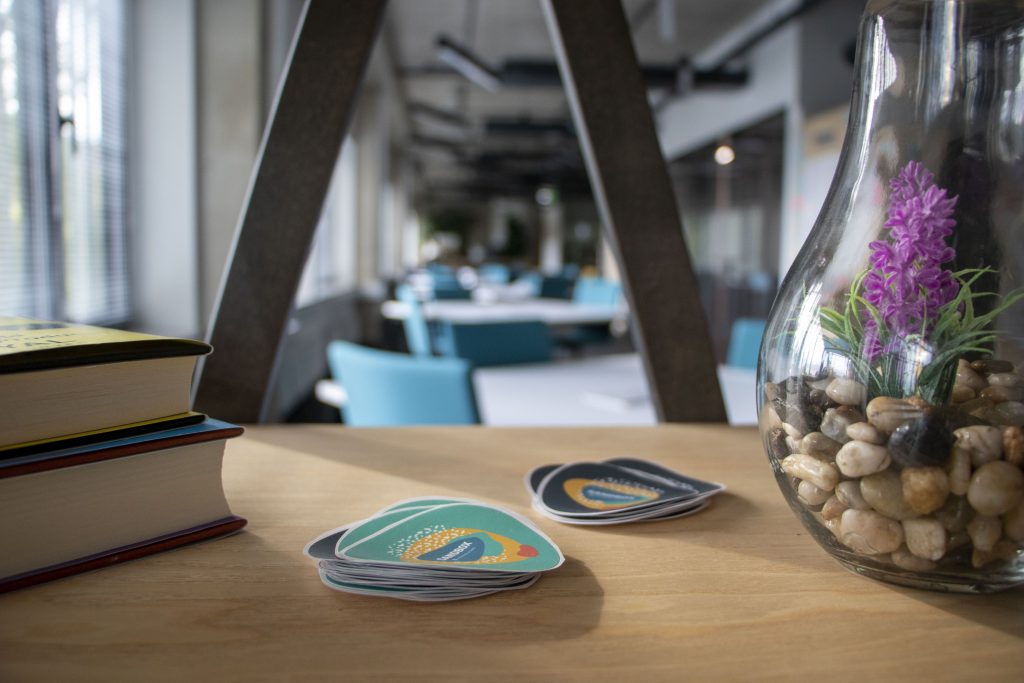 You have mentioned design factories multiple times. What exactly is a design factory?
Design factories are innovation hubs all around the world aiming at creating change in the world of learning and research through passion-based culture and effective problem-solving. As you can see, our courses do not follow a regular lecture-practice structure, rather, they are built entirely on applied problem-solving. Design factories around the world are all committed to the same idea, and that is what allows us for collaboration between countries and continents. Both Sandbox and inno.space are part of the Design Factory Global Network (DFGN). DFGN is also a community. If you join one of the Sandbox courses, you automatically become a part of the Sandbox community, and therefore a DFGN community. We share best practices and knowledge between our community members so that exposes you to additional activities outside of your courses.
We hope that by the end of this blog post, you have already decided to join Sandbox in the spring semester. As a summary, here is the list of courses that you can choose from:
LTAT.05.024 Global Digital Innovation Project – bachelor's and master's students who have taken LTAT.05.007 Human Computer Interaction
LTAT.05.022 Digital Product Management Seminar – master's students (preferably, who have taken MTAT.03.325 Software Product Management but not required)
LTAT.05.019 Digital Product Management Industry Project – master's students who have taken MTAT.03.325 Software Product Management
See you soon at Sandbox!