By Miras Kenzhegaliyev and Brandon Christopher Autrey
On April 9, the third intake of the Industrial Master's Programme met for their third meeting to discuss different Master's Thesis topic types. This meeting was supposed to be held at the Pipedrive office where Brandon and Miras are working, but due to the COVID-19 pandemic had to be held online.
Normally we would all be in the same room, but this time we had to get everyone together on the same call using Microsoft Teams and turn on our video cameras. It was interesting to see everyone's faces and homes, as we have not been able to see many people being stuck at home, for what seems like forever.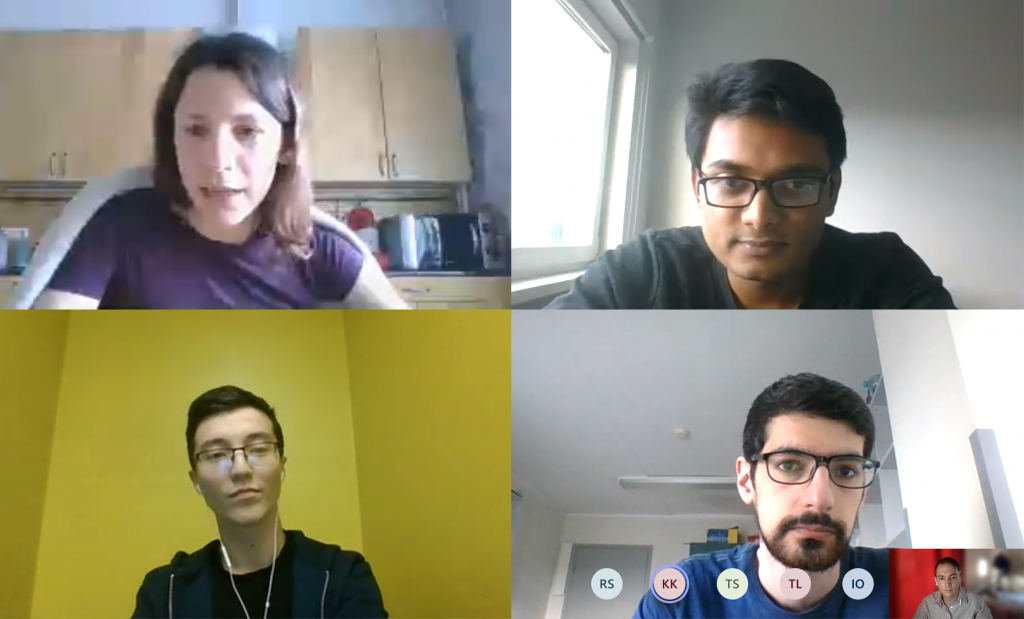 We did a presentation about the company and their experience working there so far. Since everything is being held online, we tried to make the presentation as fun as possible, like inserting funny pictures. At the end of the whole meeting, we did a Kahoot quiz on the content of the presentation that you would really have to pay attention to closely to be able to get right.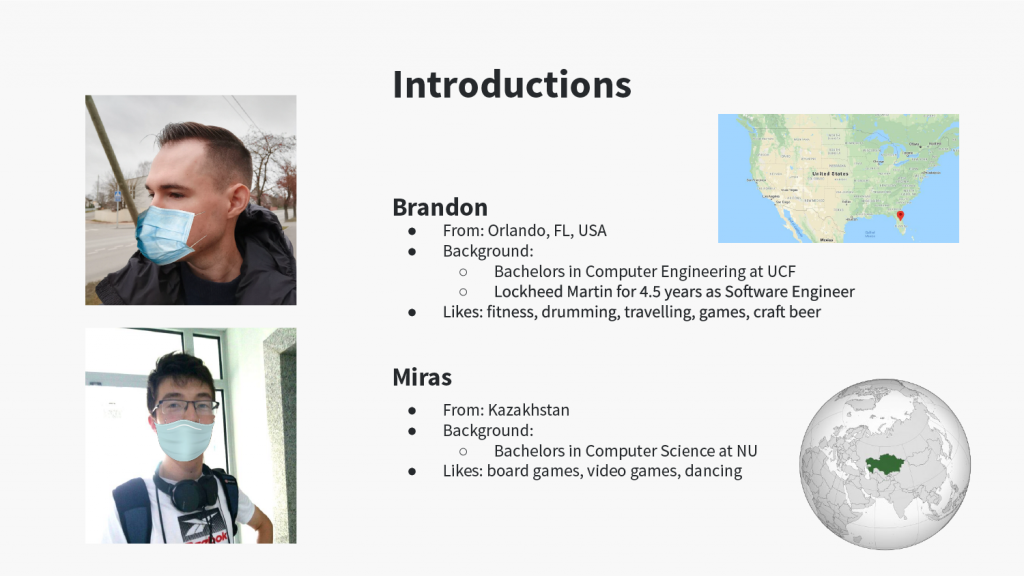 After the presentation, all the participants were involved in several activities that were aimed to give an overview of different types of Master's thesis topics.

The first activity was to summarize in a short paragraph the definition of what a Master's thesis is. We shared these definitions with each other and discovered the keywords that describe the Master's thesis. We used Mural board to write down these keywords.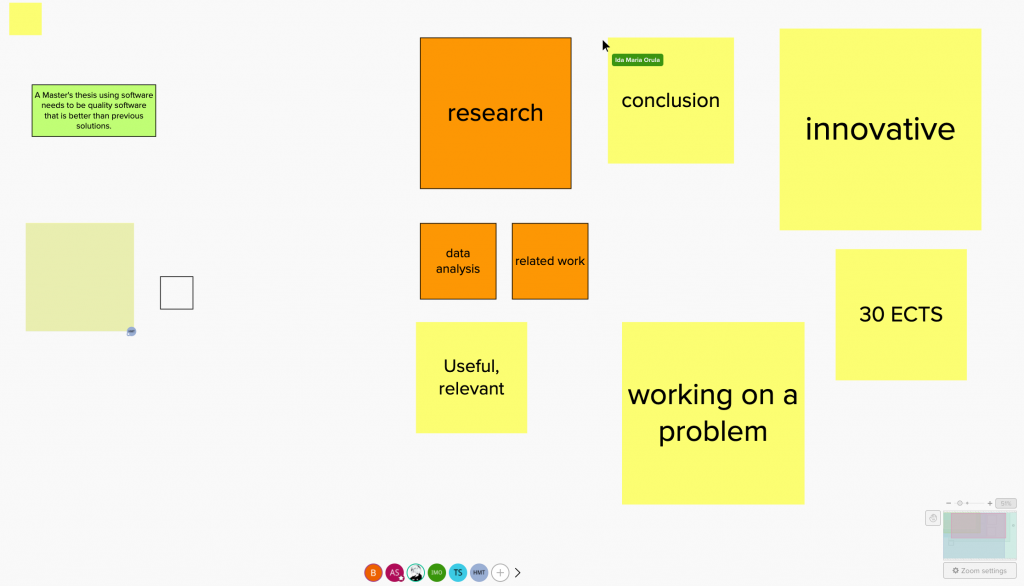 For the second activity of the meetup, everyone was given one thesis topic type description privately and were separated into groups of 3-4 people using the teams feature in Microsoft Teams. We discussed the topic types that we were given, shared our thoughts and discovered how different the thesis topics can be.


For the second exercise, the whole group was separated into two teams of 5-6 people and each group were given their own private Mural board to work on. We needed to compare the different thesis topic types that we had and come up with some visual representation of that comparison.

Group 1 drew a venn diagram between Existing and New features of a thesis topic with an area in the middle where the feature shares both topics.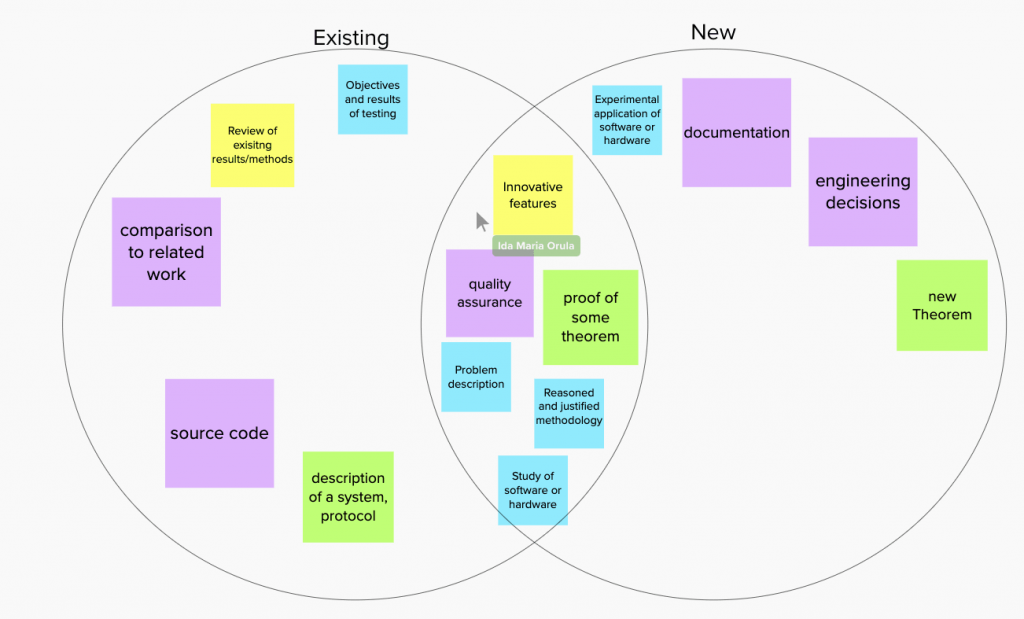 Group 2 went with a completely different approach. The first diagram separates thesis topics according to two different scales, Theoretical to Practical and Hardware to Software. The thesis topic is put on the diagram in the appropriate position. We can tell from this that there are a variety of topics that a thesis can fall into.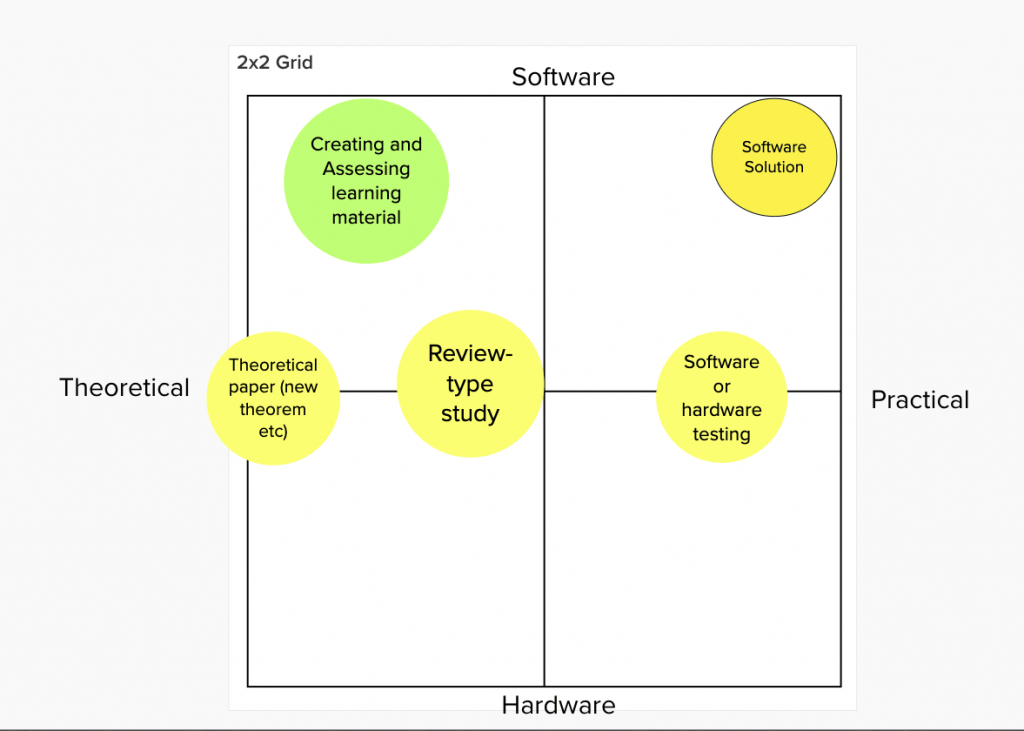 For the second diagram, they attempted to create a graph network where the thesis topics are connected through individual features.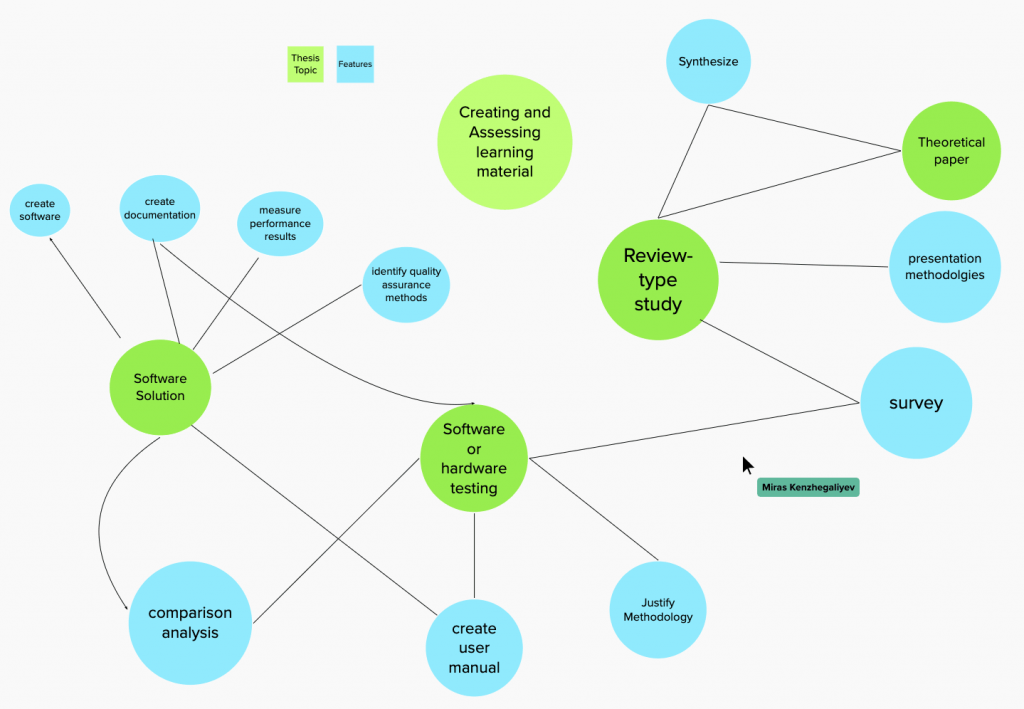 At the end of the meeting, it was time for some fun activity! We made a Kahoot quiz based on the content from the Pipedrive presentation and content about the program and thesis types. Congratulations to Taavi (Industrial Master at UT's Personal Medicine project)! Taavi got to choose between food and mentoring as a prize and he chose mentoring. The mentor will be announced